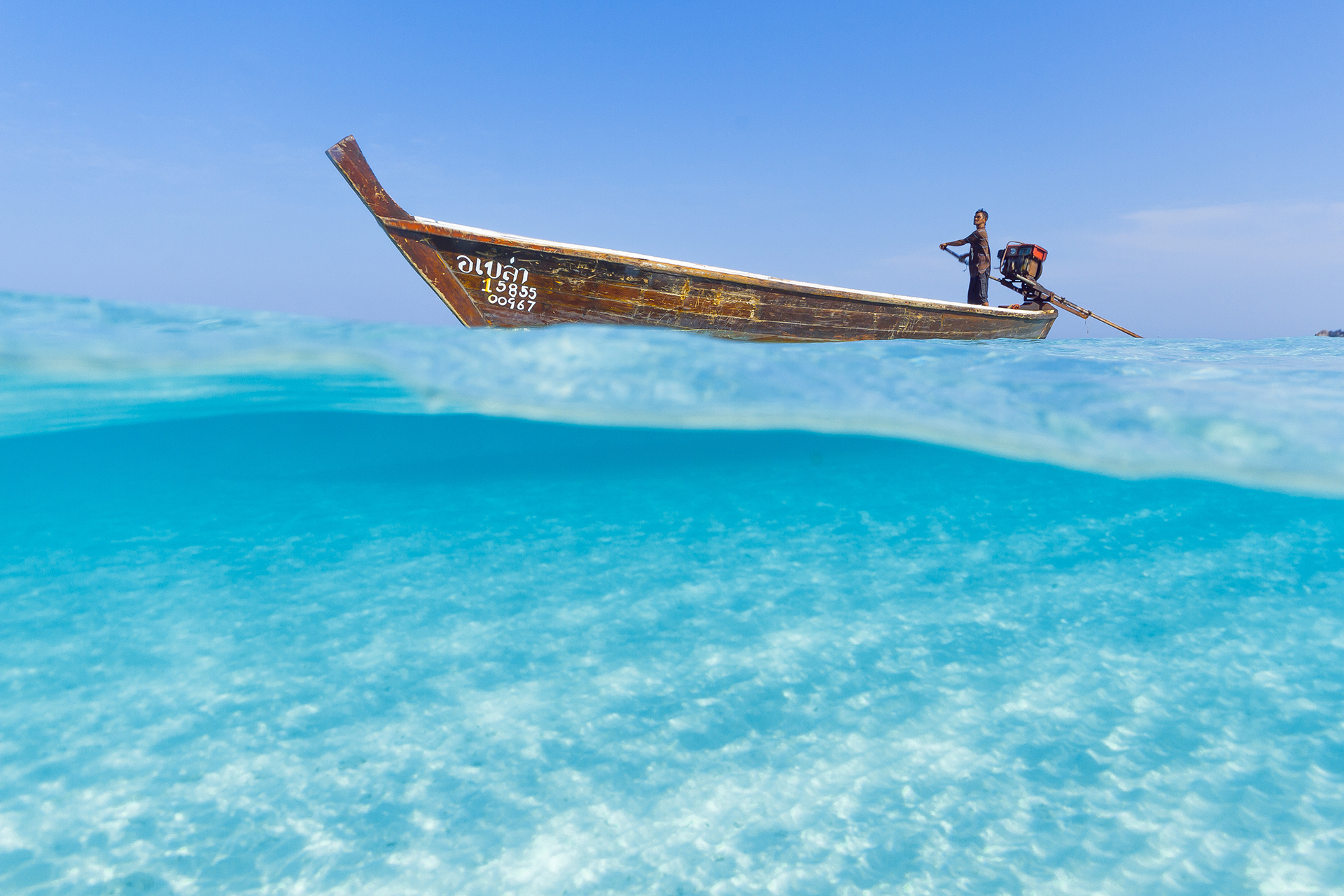 Story Behind the Photo: Floating On The Blue
October 01, 2017
0 Comments
Everyone loves to talk a bit about their favorite photos and how they were made and I'm no different. Just a friendly reminder, I don't consider the photo that I'm describing to be one of the best in the world, nor was it published in National Geographic magazine or anything similar. It's just a photo that got a lot of likes and also I happen to love it very much.
The photo I'm talking about was made in a place where I got the first time to experience the wanders of the sea and the ocean. It was made on the beautiful island of Koh Lipe in Thailand. The island is a part of Tarutao national park and the water is teeming with amazing underwater life in the crystal clear color.
The Equipment
For this photo I used Canon 7D with Tokina 10-17mm  and Bs Kinnetics housing with wide port.
How I got the shot
I fell in love with half-half photos because of one reason only; at that moment I did not have money for strobes. Getting anything to stand out underwater without the strobes is really hard (impossible). So I tried whenever it was possible to use sunlight. I usually ended up in snorkeling around 5 meters but I was still not that happy with the results. On one day there were many longtail boats going past me, rather close (I was in their highway) that I decided to try and take a few shots.
Getting anything to stand out underwater without the strobes is really hard
The water was amazingly clear that day, so it gave a rather nice result, so I continued photographing. I was swimming around chasing boats trying to get as closer as possible. Most of the guys, as soon as they saw me with my big camera and wide port, would start waving and smiling. So I decided to sit next to a coral where many of them passed and while I was standing still they would notice me a bit later and I got a first chance to take some shots without them waving. After going closer and closer I got another cool photo that I was happy with.
Post processing
In the post processing there were a few tweaks that I did. I set the exposure just a bit higher, did the same with shadows and darks, so the boat would stand out a bit more. The sea was a bit more greenish than usual because there were maybe more plankton in the water than usual, so I just decided to change the hue of aqua color. I might have gone a bit overboard with it, but I'll let you be the judge of that. Since the photo was taken by fisheye Tokina 10-17 I didn't want to correct the curvature in the image in order to get the boat to stick out more and look closer to the camera.
Conclusion
The beauty of the split photos is that you can just swim around the nearest beach and search for a nice subject to photograph or just ask your friend to be the model for the photo. Most of the times you will not even need strobes and of course, no need for carrying that heavy diving equipment.
Hey, got any awesome split shots to share with us? Leave them in the comments.
Here are few more from the same shoot